XWorks has solutions and products for virtually every market segment. We have important clients in all sectors of the industry, highlighting the Medical-Hospital, Industrial, Automation, Agro-Technology, and Energy sectors.
Our clients stand out within their market, some are leaders in the segment that they operate. We are proud to contribute to the Brazilian industry, accelerating its achievements and increasing the country's growth.
Medical and Dental
The demanding quest for quality and reliability of products, is what leads a client in the medical field to choose a supplier. XWorks is booming and growing in this industry. We have several successful cases. We work hard to supply important manufacturers with medical, dental and aesthetic equipment.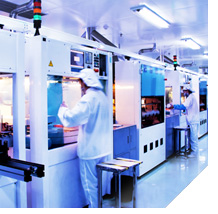 Industrial and Manufacturing
We have in our portfolio high reliability products to meet the industrial and manufacturing sector. This is one of the main sectors we operate. We supply components for important manufacturers of industrial equipment, assemblers of plates and electronic systems, installation and implantation of machines and equipment.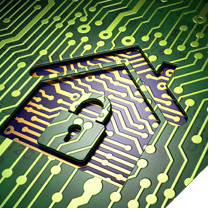 Automation and Security
As we have an extensive portfolio, we have several brands and products to supply the automation industry, being industrial, banking, commercial, residential and security. This is an important sector that we operate. These customers demand high quality at a competitive price. We work with important manufacturers in equipment for Banking Terminals, Automatic Boxes, SAT Fiscal Printer System, Electronic Scales and Residential and Security Automation Systems.
Agricultural Technology and Automotive
The search for robust and quality products, which follow certified standards and protection standards, is what leads a customer in the area of Agrotechnology and defines a supplier. XWorks has a number of brands in its "portfolio" that have robust, certified products. This is a sector that has been prominent within XWorks. We work in the supply to important manufacturers of equipment in agriculture for precision, tracing, selectors, metrology etc.
Telecom and Technology
In our portfolio we have brands and products to meet the demanding Telecom & Information Technology sector. This is an important industry within XWorks. Customers want high-tech products. We work in the supply to important manufacturers and developers of telecommunications equipment, data transmission and reception systems, ethernet equipment, IoT solutions, computer peripherals etc.
Energy & Lighting
The Energy & Lighting industry is expanding in the consumer electronics market and could not fail to be within XWorks. In our portfolio we have several solutions to provide technology products that are robust and certified for this demanding market. In these clients we provide the most varied products. Our customers are the market leaders in equipment and systems that generate, transmit, distribute, manage and transform energy so they are looking for high reliability and safety products.
Consulte-nos para saber mais sobre nossos produtos e conte sempre com o suporte técnico da XWorks.